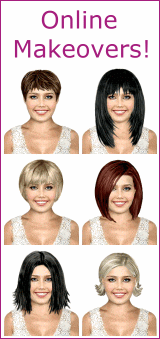 Spunsilk Turtleneck
WinterSilks to donate proceeds of pink turtleneck to Komen for the Cure
WinterSilks, LLC, announced its partnership with Susan G. Komen for the Cure, the leader in the global breast cancer movement, and unveiled its newest style of turtleneck, light pink spunsilk adorned with an embroidered breast cancer awareness ribbon on the neck.

Ten percent of the retail price from each limited-edition shirt sold will be donated to Komen for the Cure, said Chris Vig, president of WinterSilks. The company has committed to a minimum donation amount of $5,000. The 100 percent silk turtleneck will be featured in WinterSilks' fall and autumn 2007 catalogs, and will be available for purchase in the catalog and online at www.WinterSilks.com in August 2007.

"We know breast cancer affects many of our customers' lives and view this as a way to give something back," Vig said of the sponsorship, adding that Susan G. Komen for the Cure is one of the most respected breast cancer education and research organizations in the country. He said customers' stories about their personal battles with the disease helped inspire the program.


"Our customers, primarily age 55 and over, are part of one of the most affected demographics when it comes to breast cancer," Vig said. "We receive letters and emails from customers letting us know how they enjoyed the attributes of silk while they were ill."

"Our partnership with WinterSilks is one example of Susan G. Komen for the Cure's creative opportunities for everyday people to be a part of the breast cancer movement," added Cindy Schneible, vice president of resource development at Komen for the Cure. "The pink turtleneck with the breast cancer awareness ribbon is a great example of how anyone can support the promise to end breast cancer and add hope to many women's lives," she said.

Last month Susan G. Komen for the Cure announced it gave $82 million in breast cancer research grants last fiscal year, and it set a goal of investing $1 billion in breast cancer research and community outreach over the next decade. Each WinterSilks turtleneck will be packaged with a Komen for the Cure educational bookmark.

About WinterSilks

Founded in 1983 in Middleton, Wis., WinterSilks is the nation's largest direct marketer of silk undergarments, apparel and accessories. It markets its products through catalogs, a retail store in Madison, Wis., and its Web site. To learn more about WinterSilks and its partnership with Komen for the Cure, visit www.WinterSilks.com.


Related Posts:
Silk turtlenecks layering