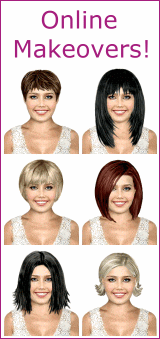 Hairstyles to Try on Your Own Photo!
This is only a small sample of the more than 10.000 hairstyles that are available to try on a photo of yourself! Register for free to view and try on all hairstyles or click here for a demo. Hairstyle simulation software is a great way to change your look without risk!


Click for access to more!