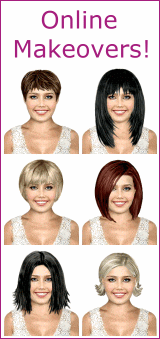 Clothing Tips For Redheads
Colors That Complement Your Hair Color
Most natural redheads will already have an idea which colors will complement their hair and complexion. If you have dyed your hair red recently, however, some items in your wardrobe might clash with your new color and make your complexion look sallow. Calling all redheads: Check out our tips below to find out which colors will complement your hair color.

If you have true red, auburn or copper hair

You will probably have an ivory, yellowish or golden undertone to your skin if one of these reds is your natural color or you have chosen a dye that complements your complexion. You might have brown, hazel, green or clear blue eyes, and possibly freckles. Natural and earth tones such as beiges, browns, camel, dark and olive greens, orange reds and gold look good on you, while grays, taupe, purple, navy, pink or bright reds will probably not suit you that well.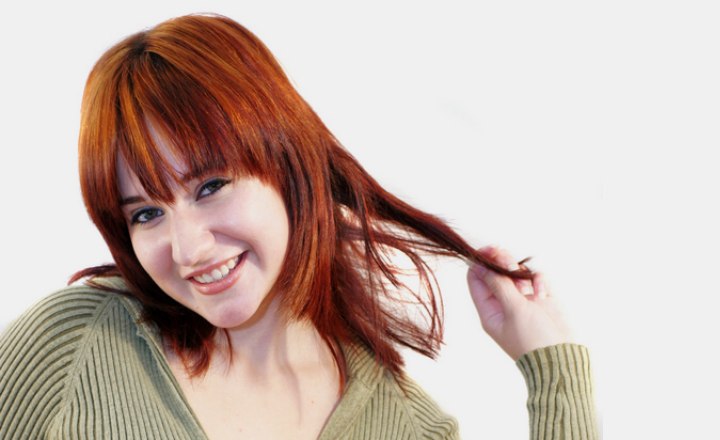 The 'universal color' black can make your face look sallow, so wear it for skirts, trousers and accessories rather than close to your face. If you have a black dress, a jacket or shawl in one of the above colors can still make your face glow.

If you have strawberry blonde or light auburn hair

You will probably have peach or golden undertones to your skin and green or blue eyes if you have (or chose!) one of these colors. You can wear most spring colors: apricot, beige, golden yellows and peachy pinks, but marine and violet blues or aqua can also look great on you. Warm grays work for you, but bluish and dark gray, plum and wine colors will not go so well with your complexion.

To clash or not to clash

There seems to be a debate going on whether redheads should wear colors that clash with their hair, such as pink and purple. I have found that pale pinks can look good on darker redheads whose color is not too coppery. If the paler pink is closer to the face, they can also carry of an entirely pink outfit with a more intensely pink colored skirt, for example. It is down to your personal taste if you want to go for the big clash and combine red hair with a top or sweater in a bright or deep shade of pink. It's an eye catcher for sure!

Very dark, muted purples and lilac can also work with red hair, although will predominantly suit the strawberry blonde and light auburn type described above.

Make them green with envy

It seems that there is at least one complementing shade of green for about every shade of red hair. Green is very versatile and looks good on almost any redhead - the lighter the shade of your hair, the lighter the green you should go for. Warmer greens suit warmer omplexions.

You can also work out your color type (spring, summer, autumn or winter) and combine them with the above tips to determine the colors to choose from. If you really love a color that doesn't go well with your hair, wear it as far away from the face as possible or accessorize in this color - shoes, handbags, belts ...

©Greatestlook.com


Related Posts:
Color types
Color matching