Make-Up Tips and Advice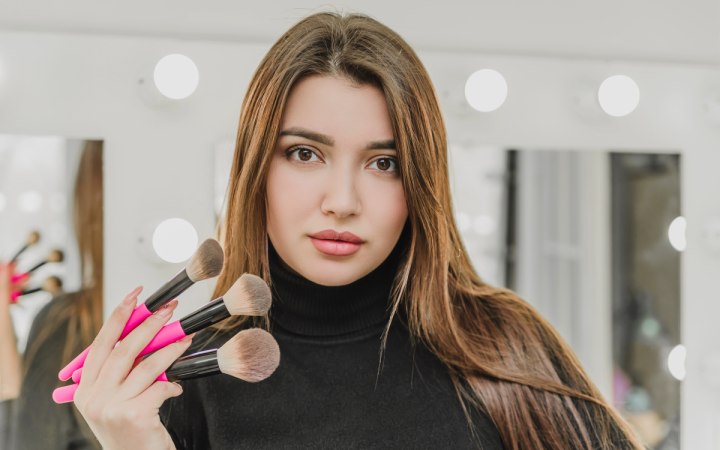 How To Use Foundation
Foundation is no longer some paste-like gunk to use on your face. There are so many different kinds now, for different needs and there are slightly different ways to apply them too.

Glitter Dos and Doníts
Glitter is a tiny little, versatile and easy to use tool in your make up kit, which if used correctly can give you the sexy X-factor, the additional oomph that would make many a head turn twice to get another look at you.

Glossary of Modern Cosmetic Surgery Procedures
A lot of talk is bandied about these days about the latest and greatest cosmetic procedures to remove wrinkles and discoloration, and recontour and resurface the skin to help you look and feel younger. These treatments can be confusing and intimidating, so in the interest of explaining what is what among modern cosmetic procedures, hereís a short list of common and popular treatments.

How to Use Corrective Make-up for Your Eyes
The trick to make your eyes to look at their best is to use eye make-up to create contours and highlights to bring certain areas forward and make them look larger, while making other sections look smaller and move to the background.



Lips & Lip Care
Lip care requires a routine and an attitude toward the things that need to be done to get results. But the benefits are worthwhile: attractive lips are key to inspiring intimacy, and beautiful lips can attract attention and help you stand out in a crowd.

Lipstick Advice
There is no one style or color of lipstick that's in style. How to know which look will work for you.

Make-Up Q&A
Get an answer to any question on make-up you might have. This is a free service.

Make-Up Techniques for the Eyes
The eyes are perhaps the single most-impressive feature of the human face. It is the feature that most people claim as the feature they notice most when meeting someone for the first time.

Permanent Make-up
Have you ever wondered what it would be like if you didnít have to worry about putting on your full load of make-up in the mornings, or whenever you wanted to go out?

The Dos and Don'ts of Make-Up Application
Simple techniques for applying make-up for both daytime and evening wear & rules for selecting the right make-up for daytime and evening.

The Use of Blushers
The use of blushers as a part of a womanís cosmetic routine is pretty commonplace. It serves many purposes and, like most cosmetic applications, has a basis in nature for its use.

Tips for Beautiful Eyelashes
Tips to help you decide what mascara to use for beautiful eyelashes.