What to Wear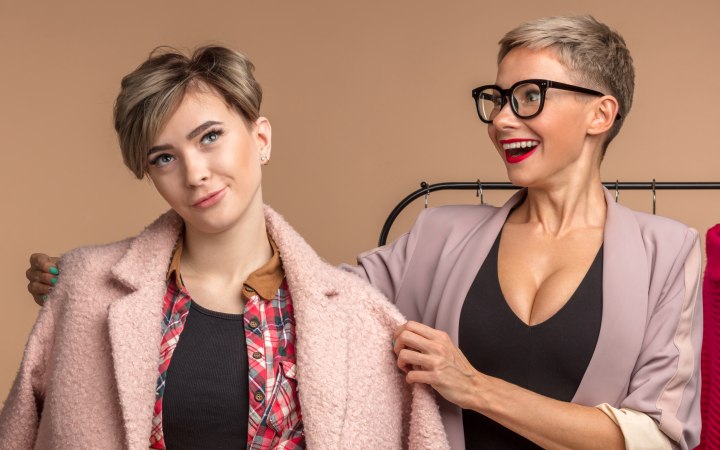 10 Things Every Wardrobe Needs
Everyone needs a foundation of versatile, multi-tasking pieces that are part of the basics of fashion and can be used to accent or display the latest styles. Here are 10 things no woman should live without, if she wants to avoid having to change her entire wardrobe every season.

Choosing the Right Clothes for the Workplace
Once you are familiar with your company's dress code, use this information to help guide you in your fashion choices.

From the Desk to the Dance Floor in 5 Easy Steps
With a little pre-planning, you can be ready to go from your desk to the dance floor in just five easy steps.

How to Wear Belts
Some of the basics of wearing belts for women of different sizes and builds and some of the key things to remember.



Silk Blouses
Everyone has at least one silk blouse in their closet they like to wear once in a while, because the fabric makes you feel very special.

Layering for Winter
Let's take a look at dressing appropriately for the colder weather. We've all heard about the need to wear layers in cold weather, but why?

Looking Feminine in a Man's Work World
While professional dress code may still smack of masculinity, you can add touches of femininity to bring out the businesswoman in you.

Sophisticated Tips for Sophisticated Women
Tips for a sophisticated fashionable look. Wear polos, dress shirts, cardigans, turtlenecks, ... in a special way for a special modern look.

Swimwear Choices and Tanning
Most women have something about their bodies that they are uncomfortable with, and fortunately there are styles available to help almost any woman feel better about her swimwear choices.

The Right Neckline for Your Face Shape
There are certain necklines that are better suited to different body types and face shapes. The more familiar you are with these styles, the better able you will be to select looks that flatter and suit your particular needs.

Tips on How to Wear Blouses & Shirts
Plain blouses, ruffled blouses, plaid blouses, purple and red blouses and even see through blouses. There are so many, we cannot even touch on all of them.

Trendy Vs. Classic
How can you keep your look fresh and still avoid overly trendy styles? By following a few simple tips, you can create a fresh, modern wardrobe that will last for years to come.

Turtlenecks
For years, the quintessential garment has been the "little black dress", that simple black garment that could be dressed up for elegant occasions, or dressed down for more sombre events. Today, there's another garment that is gaining popularity and looks to become the "little black dress" of the new generation: the turtleneck.