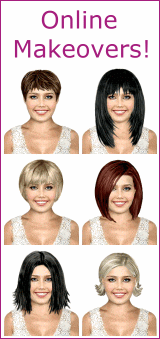 10 Things Every Wardrobe Needs
Every day, it seems, the latest fashion trends are changing. What was popular yesterday is passť today. With the high cost of quality clothes, changing over your entire wardrobe every season, or even every year, can be financially debilitating, not to mention ludicrous. The best game plan is to have a foundation of versatile, multi-tasking pieces that are part of the basics of fashion and can be used to accent or display the latest styles. The key is to find things that can be used for more than one occasion. Listed below are 10 things no woman should live without.


1. A Well-Fitted, Flesh-Colored Bra. Yes, technically, this may not be something that would hang in your closet, but everything you wear can look flat or fabulous depending on the bra you wear. Having a flesh-toned bra allows you to wear it under any color without it being seen. Make sure you get the right look and support for your size, and once a year, replace it.

2. Black Pants. Black is a very slimming color and goes with just about anything. Black slacks can be used in the boardroom or on the dance floor, depending on your top.

3. Khaki Pants. While khaki is a little less professional than black, they are an excellent choice for dress-down Fridays, summer meetings, or anywhere else that calls for casual but not jeans and a t-shirt.

4. Jeans. The ultimate in everyday comfort, a good pair of jeans can be laid back and casual, or dressed up with a sparkly top and a scarf belt for a night out with the girls. The key here is traditional blue jeans. Remember: colored jeans are often a trend, not a staple.

5. Black Skirt. A fitted black skirt that falls to the knee is essential for any working woman. It can look professional with a blouse and blazer, a little more casual with a turtleneck or sweater, or snazzy with a trendy top and silver belt. This is one of the most versatile pieces of your wardrobe.

6. Black Shell. You have a little more choice in style with this piece. Choose a fabric that is cool enough to wear under a blazer, but warm enough to stand alone. Necklines and sleeve lengths are a matter of personal preference. The key to this piece is simplicity.

7. White Shell. Like the black shell, you have more choice in style. The biggest difference is in your shade choice. You can opt for a pure, pristine white to an almost cream-colored off-white.


8. Blazer. A well-fitted, single-breasted blazer that is fitted at the waist is a crucial piece. A blazer can add formality to a casual outfit, like black slacks and a white blouse, or jazz up a plain outfit, like jeans and a green turtleneck. While an exact color is not crucial, you should stick to basic, neutral colors; black, beige, navy blue, even a hunter green. Again, don't go with bright or bold colors for this one - colors can be trendy. You can always wear a hot pink blouse under a black blazer to liven it up.

9. Little Black Dress. In all actuality, the proverbial "little black dress" doesn't need to be little or black. It should be in a style that fits your body type as well as your personality. It should be versatile enough to wear to a wedding or a funeral, a night out with the girls or a night out with a date, and appropriate enough to wear to corporate events and dinners. Again, stick with basic colors; black, navy blue, white.

10. A Business Suit. While very formal professions, like law, require a skirted business suit, for other fields, interviews, meetings, even, in a pinch, a wedding, the business suit can be pants or a skirt. It should be tailored for those occasions when you must look your absolute best. For this reason, you should stick with the basics: only black or navy blue.

©greatestlook.com