Skin Care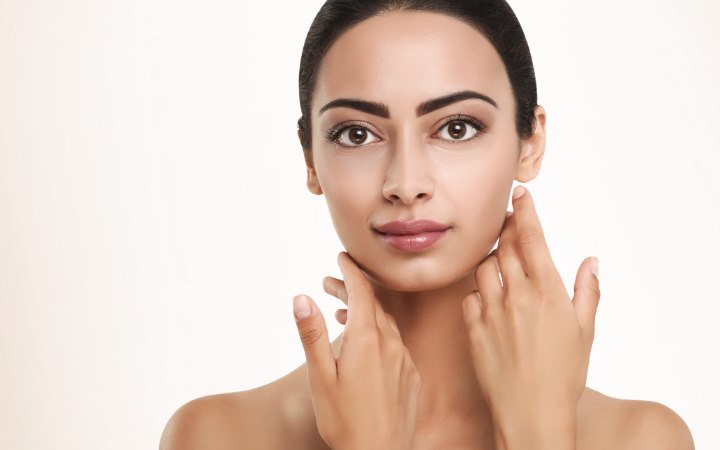 Aging Skin: Signs and Causes
Anti-aging and Cosmetic sciences have focused on this issue and made some remarkable strides, both in learning about the causes of aging and in devising ways to slow its progress.

Aging, Wrinkles, Skin Care and Make-Up
When people talk about the 'signs of aging' the first thing they think of is wrinkles. Women the world over try any and everything to make their skin look and feel younger. Learn about how age affects the skin.

Anatomy of the Skin
The skin is the largest organ of the human body, is the part of the body that most readily shows signs of aging, and is one of the first things people notice about you.

Fruits and Vegetables for Beauty
Many seemingly innocuous natural ingredients and organic products can have tremendous benefits when used properly.

Disorders of the Skin
There are a number of common disorders of the glands of the skin that it is helpful to identify. Knowing how to recognize these disorders will help you know when you should see a doctor for treatment.



Easy At-Home Facial
There is a way you can enjoy spa pampering at home. All you need is a few simple ingredients from your local grocer, and a few items you probably already have around the house.

Exfoliation
The benefits and disadvantages of exfoliation, the process of removing dead skin cells for a more youthful appearance.

Facial Skin Care Q&A
Get an answer to any question on facial skin care you might have. This is a free service.

How Tanning Works
Even though many people have taken the warning against UV radiation to heart and now look to safer tanning methods, there are still millions who expose their skin to solar radiation and its burning and aging effects.

Keeping the Skin Healthy
Everyone wants healthy skin, but few people know how to best achieve it. Healthy skin requires a healthy diet, proper cleansing and moisturizing, and good hydration. Some tips on maintaining healthy skin.

Modern Advances in Anti-Aging Treatments for the Skin
We've done some research and have found the following information about three of the most talked-about skin care products on the market today.

More on Skin: Things to Remember
Some helpful tips for winter skin care, and all year long, to help you keep your skin looking its very best.

Pigment Marks on the Skin
Most of us are fully aware that the color and tone of our skin is governed by cells in the skin that produce pigmentation known as melanin.

Skin Care Products
The cosmetic industry is constantly turning out products designed to cleanse, moisturize, heal and otherwise improve the quality and appearance of our skin.

Tanning Bed Warning
Tanning bed warnings and some misconceptions that health advocates hope will soon change.