Is Tanning Dangerous?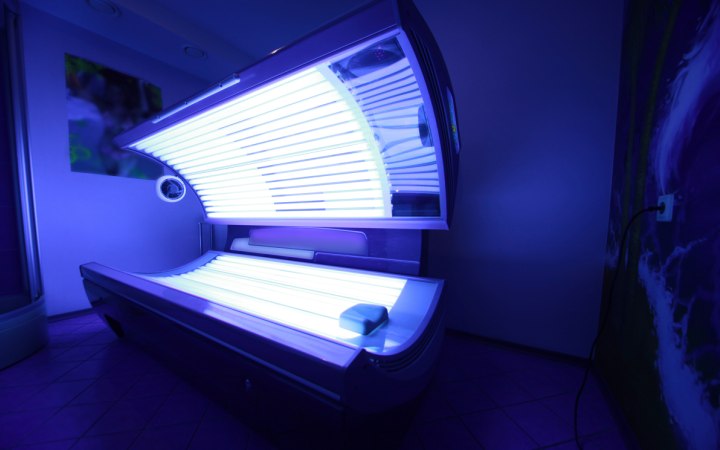 Q: Hi. I am doing this Q&A for work, I work in a tanning salon and I have three questions I just can not answer. They are all suppose to be true but how would I respond to these questions is my test. I am stumped on three of them.

• Tanning Is Dangerous for teenagers…

• A tan is a sign of skin damage...

• A tan is like a cigarette for your skin...

A: What you have here are not questions, they're statements. While the statements are rather inflammatory unfortunately, they are grounded in fact. Tanning IS dangerous, not only for teenagers, but for everyone. A tan is a sign of exposure to UV radiation which thins the skin making it less able to heal and more prone to sagging and wrinkling. And long term UV exposure has been linked to various forms of skin cancer, including Melanoma, which can be fatal.



Ultraviolet light is divided into two wavelength bands. Shortwave ultraviolet rays called UVB can burn the outer layer of skin. Long-wave ultraviolet rays called UVA penetrate more deeply and can weaken the skin's inner connective tissue. Remember that exposure time affects burning and that your age at the time of exposure is important relative to burning. Studies suggest that children and adolescents are harmed more by equivalent amounts of UVB rays than adults. The earlier you start tanning, the earlier skin injury may occur.

The UVB radiation in sunlight and some tanning bulbs causes the skin to tan by affecting the melanocytes in the skin. These melanocytes produce melanin which is meant to help protect the skin from UV radiation. However, the melanin can be altered or destroyed by large, frequent doses of UV radiation. Even UVA radiation is damaging to the skin since it penetrated deeper and can weaken the collagen and elastin fibers of the skin which can lead to wrinkles and sagging. So, a tan means that your skin is being altered by the UV radiation to which you are exposing it. The more you expose it, the more damage accumulates.

Studies also show that too much exposure to UV radiation can also damage the retina of the eyes. Overexposure can burn the cornea, and repeated overexposure over a period of years can change the structure of the lens so that it begins to cloud, forming a cataract, which can lead to blindness if left untreated.

Lastly, the long term effects of UV radiation on the skin can result in the development of skin cancers. Both UVA and UVB rays have been linked to cancer cases – including basal cell and squamous cell cancers which are treatable if detected early, as well as malignant melanoma which can be fatal if not detected in time.

The information above is from both the FDA and FTC sites regarding sun tanning and tanning bed usage.

© Greatestlook.com
Photo: Pavel Rumme/Shutterstock

See also:

How tanning works

Do tanning beds prevent burning in the real sun?