Shiny Legs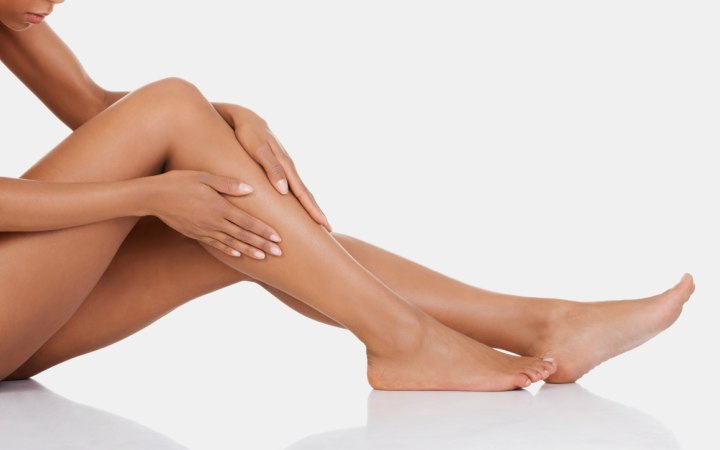 Q: I was wondering what product I could use to keep my legs looking shiny? I see models all the time in magazies that have glowing shiney legs and I was wondering how I can get that look.

A: The look is meant to show healthy, radiant and youthful skin. The look became popular as a summertime "fashion accessory" as a result of the trend toward sun worship and tanning. Sunbathers would slather their bodies (and legs) with a variety of lotions and oils, leaving it to bake into the skin and leaving the legs with a warm glow and glossy sheen for long periods after.



These days, now that we are all aware of the dangers of sun exposure, the best way to achieve this look is to use "self-tanners" and if necessary to add additional oil into your routine. There are dozens of bronzers and self-tanners on the market designed to give the skin a healthy glow, with prices ranging from U.S. $8.00 to U.S. $60.00, so there's something for you no matter what your budget.

Here are a few examples of what is out there:

Vaseline makes a lotion called "Vaseline Intensive Care Healthy Body Glow" (U.S. $8.00) in shades for every skin tone. The lotion gradually builds a summery glow to the skin with repeated use, while the deep-conditioning moisturizers hydrate and smooth the skin. This leaves the skin with a smooth, satiny finish.

Urban Decay's Baked Body Glow (U.S. $25.00) is a glide-on stick that offers a variable level of bronzing and is recommended for all skin tones and types. The stick-style solid offers even color coverage with a little glimmer and a tropical scent, if you want a darker look, simply add more. Customer reviews comment on the quick-dry formula and non-greasy feeling. The 4-inch tall, 2-inch diameter stick also lasts for several applications.

NARS Body Glow is our most expensive product listed here, retailing at around U.S. $60.00 for a 4-ounce bottle. Customer reviews hail the product's silky texture but almost universally, customers have warned that the product tends to collect in the creases and corners of the body (elbows, knees, armpits, etc.). Everyone loves the fragrance, but some suggest that it is best use as a "highlighting" lotion. NARS has come out with an accompanying product (for an additional U.S. $60.00 for 4 ounces) of Monoi de Tahiti oil (a main ingredient in the Body Glow) to add additional shine to the skin as desired.

Most of the self-tanners and bronzers will give you the look you are looking for, but if you want that extra bit of gloss and shine, try adding a few drops of baby oil after your shower or bath. You can also use other natural oils such as sesame, coconut, almond or jojoba oils to the same effect. For a more satiny finish that will wear longer, try a dab of petroleum jelly.

© Greatestlook.com
Photo: B-D-S Piotr Marcinski/Shutterstock

See also:

How tanning works

Do self-tanning creams really work?