Ingrown Hair, Dry Skin & Clogged Pores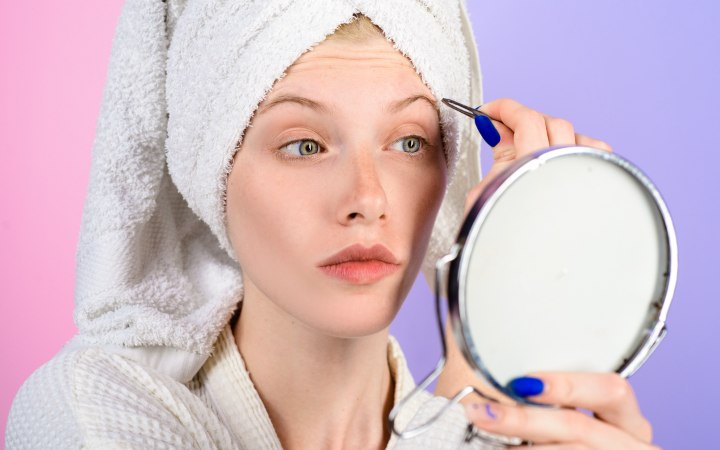 Q: I've been plucking and tweezing a uni-brow for quite a few years now, but the middle of my brow is always a mess: ingrown hair, dry skin and clogged pores all due to the tweezing, what can I do to fix this?



A: One thing you might try is visiting your local beauty supply shop for "waxing strips". These are prepared, disposable strips that are designed for use on the eyebrows and facial areas.

The benefit of these is the convenience: no messy wax pots and uneven applications of the adhesive leaving unsatisfactory results; and the ease of use: Simply pull the strips apart and use where the unwanted hair exists.

You can even cut the adhesive strips prior to separating them to create a desired arch in the eyebrows. Since the strips come in pairs stuck together cutting the shape gives you two mirror-image patterns to use.

As for the after-effects of the process, these can generally be prevented through the use of facial cleanser and a good astringent, followed by a light moisturizer after the hair removal step. To make the hair removal easier, try using a swabbing of alcohol on the area and let it dry before applying the adhesive strip.

© Greatestlook.com
Photo: Faces Portrait/Shutterstock

See also:

What is eyebrow threading? Does it hurt?

What are the options for facial hair removal on women?