Threading, Waxing and Spots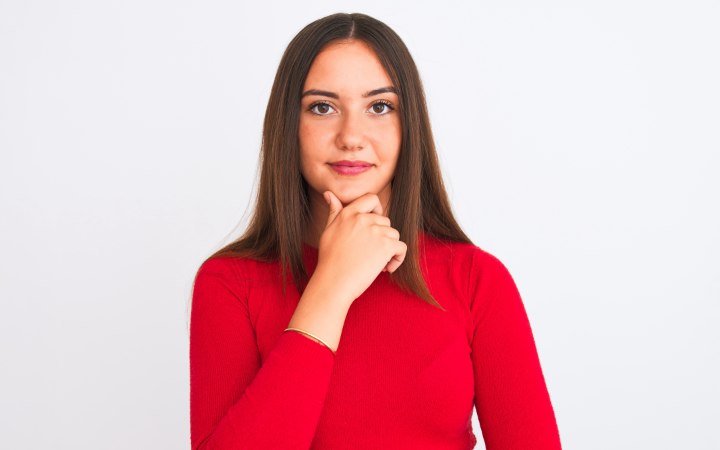 Q: I am a 17 year old lady. In the past 2 years my facial hair has increased (it's genetic), but I have managed to pluck my eyebrows in shape and remove my moustache by threading. The problem is the hair on my chin, when I try to thread it like my moustache I get a lot of red spots in the area the next day. This doesn't happen to my moustache.

When I wax my chin it also becomes spotty. I need your help, I want to be able to thread it or wax it because it removes the hair from the roots but what can I do to prevent the spots? What is causing it? I cannot pluck the hair there because there is too much of it.



A: By the very nature of threading and waxing, both of which pluck the hair from the skin at or near the root level, there is always going to be a certain amount of irritation.

The key to preventing and reducing the number of bumps and blemishes that form afterward is to make sure to keep the area clean and as anti-septic as possible. Before performing threading or waxing, try cleansing the area with a good anti-septic face wash and use a toner. Afterward, use a blemish fighting cream with benzoyl peroxide to fight potential infection in the follicles.

What most likely is occurring is that the bacteria in the oils of your skin are creating an infection in the irritated follicles of your skin after the hairs are plucked. This results in bumps and pustules forming in the area that was waxed or threaded. Using the cleansers beforehand and an antibiotic cream (designed for dealing with skin blemishes) afterward will help to reduce the dirt and bacteria in the area and prevent these infections from occurring.

© Greatestlook.com
Photo: Krakenimages/Shutterstock

See also:

What is eyebrow threading? Does it hurt?

What are the options for facial hair removal on women?